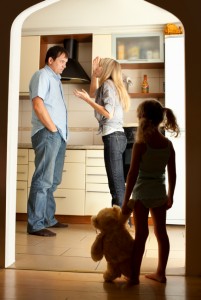 Child custody disputes, in Allen County and throughout Indiana, are usually one of the most difficult parts of a divorce or paternity action. Often, both parents believe they deserve primary care. Sometimes, fathers feel left out of the process. And even if a child custody agreement is reached visitation is commonly contested. Chris is an experienced Indiana family law, child custody, and father's rights attorney. He'll guide you through the process and fight for your rights.
Indiana courts examine child custody issues based on what is in the best interests of the child. It is important to understand what this means and to get an Indiana family law attorney who will fight to protect your child's best interests.
Get Your Free Consultation
If you have questions, don't hesitate to contact an Indiana family law attorney at Bandemer Law. Chris handles cases in Allen County, Noble County, Huntington County, Wells, County, DeKalb County, and throughout northeast Indiana.  You can call by phone at 260-428-2208 to get your free Indiana child custody consultation scheduled today.