If you're selling a home, buying a home, signing a vacation property contract, or facing other contract related issues, you may want to consider the guidance and expertise a real estate contract lawyer offers.
Chris gives you the personal attention your situation deserves. He'll take the time to go over the contract intricacies, explain how the contract may impact your life, and work towards your needs.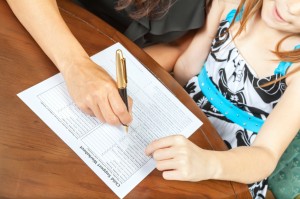 Types of real estate contracts can include:
• Purchase agreements
• Buy/sell agreements
• Lease agreements
Draft, Review, & Negotiate
Chris provides an eye for detail that benefits his clients. He can draft leases or other contracts as well as integrate language that protects your assets. Additionally, he can review contracts on your behalf and make necessary changes. Real estate contracts can be negotiable. Make sure you have an experienced advocate on your side.
Get Your Free Consultation
If you have questions, don't hesitate to contact Bandemer Law. You can call by phone at 260-428-2208.complete the contact formGet your free consultation scheduled today.