Traffic tickets are not often thought of as serious, but improper handling can have a serious impact on your driving record and your life. However, it's important to know that traffic tickets can be fought. An experienced attorney can help you attempt to get a ticket dismissed or a change in citation type.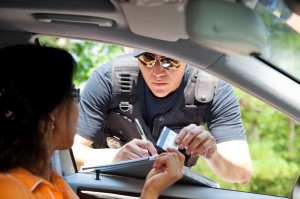 Violation Types
The list of traffic violation is long, but Bandemer Law can handle a variety of types, including but not limited to:
• Speeding
• Reckless/careless driving
• Running a red light/stop sign
• Failure to yield
• Leaving an accident scene
• Driving on a revoked or suspended license
Violation Consequences
Even though a monetary fine is a common punishment, more serious violations or multiple infractions can result in:
• Jail time
• Suspension or revocation of your driver's license
• Points associated with your driver's license
• Increase cost or loss of auto insurance
Get Your Free Consultation
If you have questions, don't hesitate to contact Bandemer Law. You can call by phone at 260-428-2208.omplete the contact formGet your free consultation scheduled today.