Indiana child support determinations are calculated by a specific formula.  Even though this formula provides the numbers, mistakes can happen, and it's best to have an experienced Indiana family law attorney on your side. Inaccurate  income information can lead to an incorrect child support calculation. You'll want an experienced Indiana family law attorney who will  ensure an accurate Indiana child support calculations.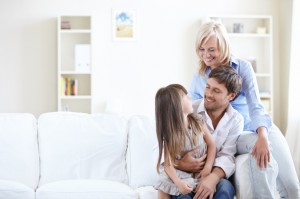 At times, investigation is needed for a variety of aspects, including:
Income for both parents, including self-employed income
Costs of child care
Premiums for medical insurance
Educations costs
Costs of extracurricular activities
Costs of special groups and clubs
In Indiana, from time to time, a child support modification may be necessary. New jobs, lose of a job, relocation, and changing child care needs can all lead to and Indiana child support modification. If you need to explore your child support modification options, contact and experience Indiana family law attorney at Bandemer Law.
Get Your Free Consultation
If you have questions regarding Indiana child support, don't hesitate to contact an experience family law attorney at Bandemer Law. You can call by phone at 260-428-2208 to get your free consultation scheduled today.